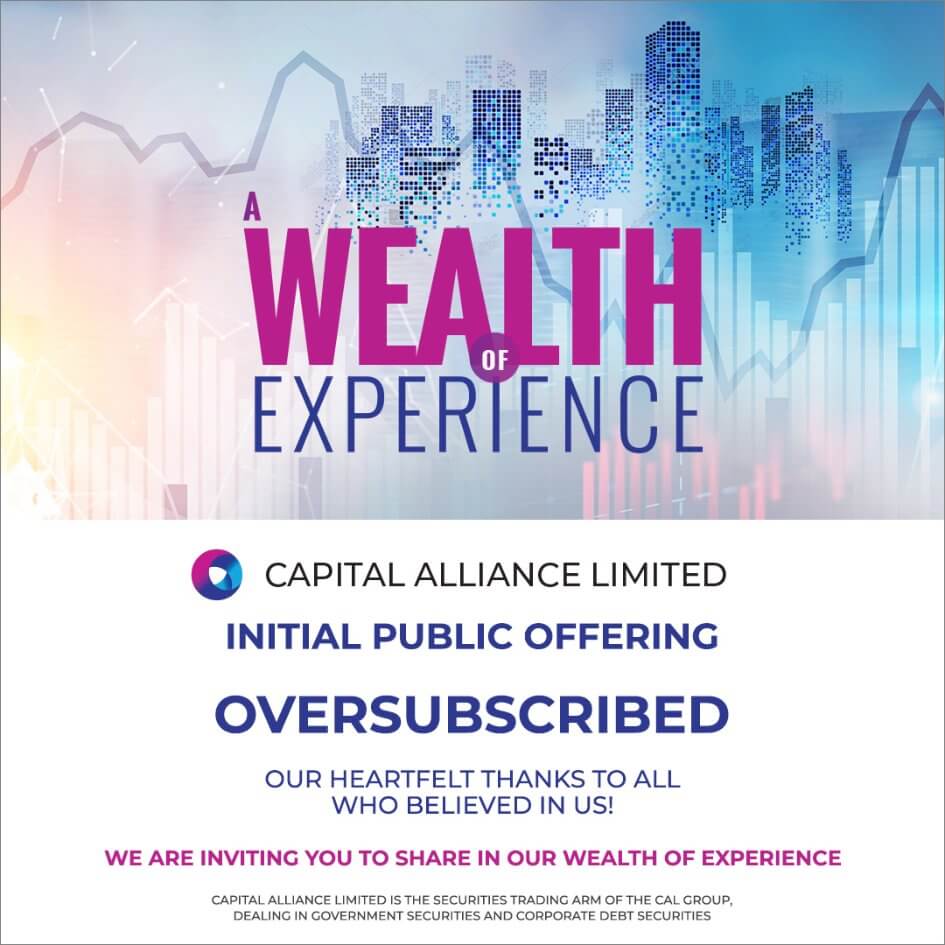 Established in the year 2000, Capital Alliance Limited (CALT) began its journey as a Debt Securities Dealer and later appointed as a Primary Dealer by the CBSL. CALT will be the first standalone Primary Dealer to list their equity shares on the CSE.
CALT is a constituent of the larger Capital Alliance Group (CAL) and forms the Securities Trading arm of the Group, dealing in a wide array of instruments such as Government Securities and Corporate Debt Securities.
The CAL Group has become one of the leading Investment Banks offering Equity and Debt Advisory, Stockbroking, Fund Management, Private Equity and Securities Research services to a wide clientele.
CALT intends to list its shares via an Offer of Subscription to raise LKR 412mn for a 12.5% stake. Funds raised will help CALT to strengthen the Core Capital of the Company, which will be used to expand its investment in specific instruments that will result in returns for Shareholders and provide a cushion against interest rate shocks.
Capital Alliance Partners Limited – The Manager and Financial Advisor to the Issue is a related party to Capital Alliance Limited
More information