Our philosophy is founded on equal opportunity, the best idea wins, learning & development and a well-balanced workplace for all.
At CAL, we bring people together and nurture talent by providing ample career opportunities.
We strongly believe in diversity and we take pride for being an equal opportunity employer. CAL's promise to our staff is an equal, challenging, rewarding and an enjoyable career at the forefront of an exciting industry. We continuously strive to hire for attitude and reward for performance ensuring our employees are treated fairly and equitably. We are keen to attract talent who can adapt to the new normal and resonate with our core values of integrity, fairness, dynamism, and teamwork.
We are excited that you want to join our team and we will carefully review each application to ensure we select candidates who will be successful in their respective roles.
Our interview process is designed to introduce you to a cross-section of CAL's professionals with whom you may work with. If your application is selected, you will be required to participate in an initial interview, after which our HR Team will contact you regarding the next steps. Interviews may be conducted in a variety of formats, both virtual and in-person at our office.
On our career portal, you can search for and apply to open roles across the firm. Please review your CV/resume to ensure that it is current, accurate and complete as we rely on this information throughout the recruitment process.
The steps of our Interview process are outlined below: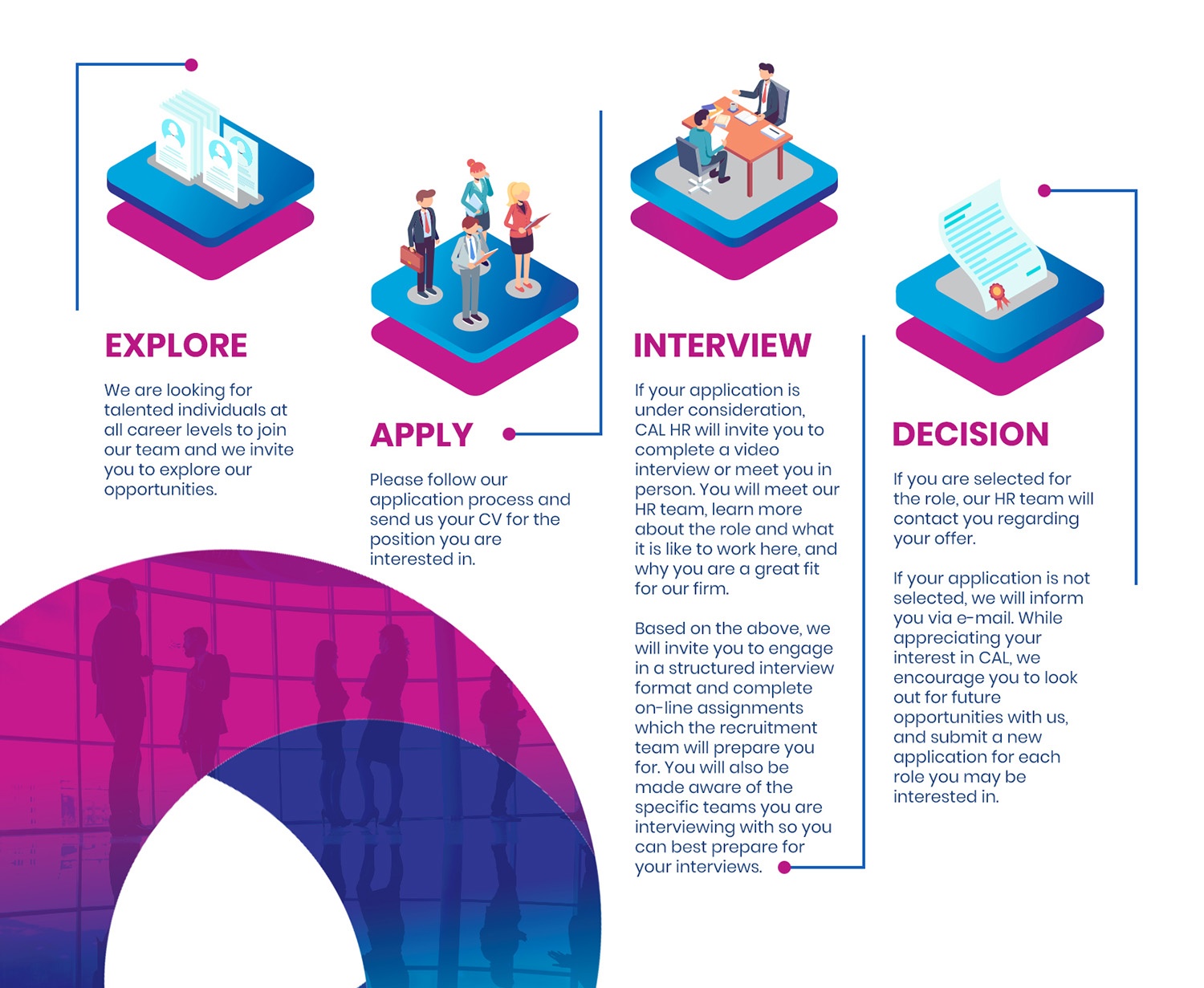 Get In Touch


+94 117 60 2525
Speak to us directly or get in touch with us via hrdept@cal.lk for more information on Careers and on our latest updates.