Sri Lankans Far and Wide Now Invest in Treasury Bills Due to Their Attractive Interest Rates and Flexibility
Treasury Bills have fast become a favorite investment option for Sri Lankans both at home and abroad, regardless of what they do and where they are in their investment journey. Here we share some of their investment experiences!
Treasury Bills were never on my radar. But it was hard not to be interested when I heard about the interest rates they carry. I had a long-standing FD which I took money out of to invest in Treasury Bills. I'm making 28% on a 12-month bill now, and I owe it to CAL because they made my journey simple even though I'm based in Qatar. From helping me understand Treasury Bills to simplifying the investment through their portal, it's been a breeze. Thank you!
What Exactly Is a Treasury Bill?
Offered by the Central Bank of Sri Lanka to raise money for government operations, they're similar to traditional deposits and will pay your interest at maturity.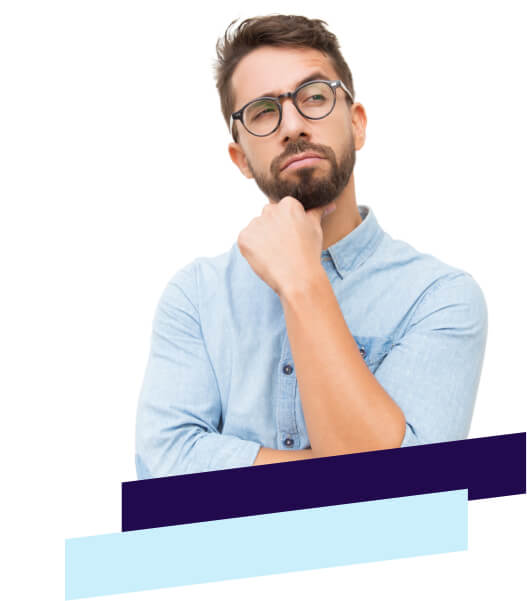 Why Invest in Treasury Bills?
Great question! Treasury Bills offer a range of benefits similar to alternatives such as traditional deposits that make them attractive.

Equal or higher interest than similar products like traditional deposits

Diversification of investment portfolio into a larger asset class

Choice available through treasury bills with maturity periods of 3, 6 or 12 months

Ease of investing due to introduction of digital investing options
Learn why many Sri Lankans are moving towards Treasury Bills and investing in them as we speak.
*Growth in outright secondary market transactions
Why Choose CAL to Grow Your Wealth?
We're a top-rated, licensed Primary Dealer offering some of the most competitive Treasury Bill interest rates in Sri Lanka and stellar service.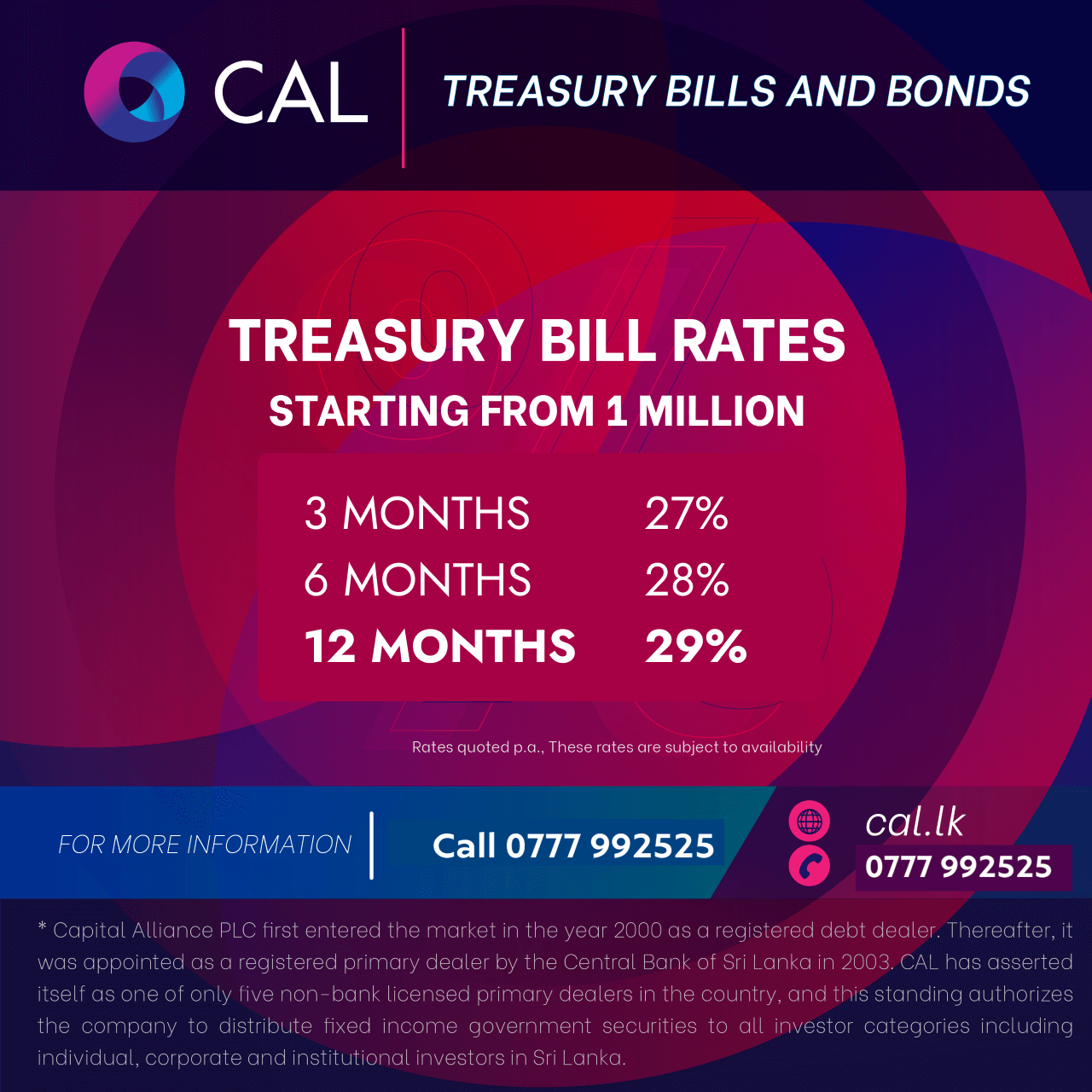 Did You Know?
CAL's Superior Standing as a Top-Rated Investment Bank Ensures the Safety of Your Investment