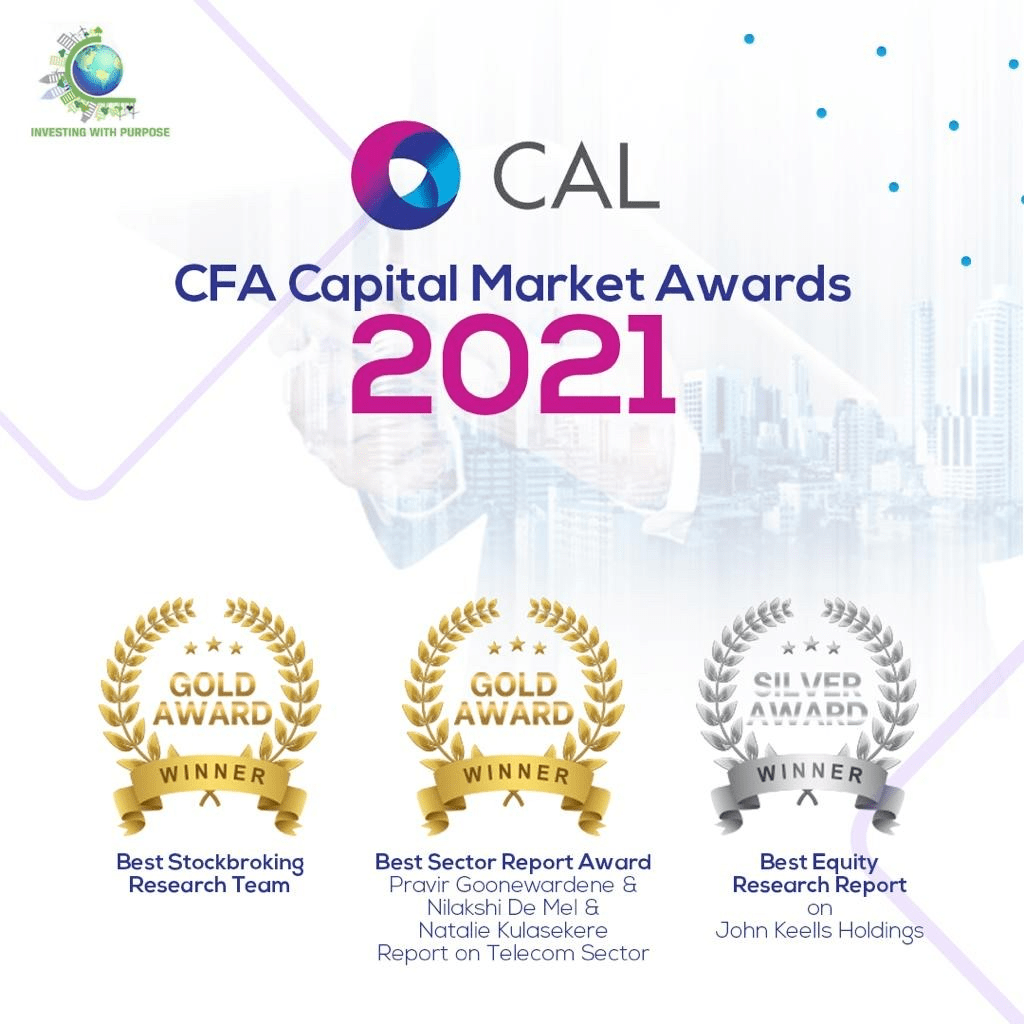 We are delighted to share the news that CAL was adjudged the Best Research Team at the CFA Capital
Market Awards 2021. In addition, the team was victorious in securing gold in the Best Sector Report category and Silver in the Best Research Report category.
At CAL, we have always stood by the notion that serving our clients always takes priority and this accolade has reinforced our commitment in ensuring that we continue to serve you to the best of our ability.
We take this opportunity to thank you for your continued trust in CAL. We would like to reiterate that it is through your feedback and comments that we are able to improve and we look forward to engaging with you further in the coming year.